The new design, the attractive finish and the fine cast details are easy to spot, but the biggest improvements have to be experienced.
At Pioner we have adopted new methods and improved technology in the development of our new models, Pioner 10 Classic and Pioner 12 Maxi.
The Pioner 12 Maxi is a fashionable and safe family boat as well as a tough boat for young people, while Pioner 10 Classic is a smart boat that is easy to handle and manoeuver – perfect for children and adults alike.
Even more durable
New features include the raised deck, which offers greater buoyancy. This allows the boat to carry a bigger load and to drain more efficiently. Pioner is a market leader in this field, and with these two new models we've once again raised the bar in this technology.
During moulding, a newly developed heat distribution method is used. The hull and interior floor are reinforced to ensure comfort, and the boat is perceived as being more comfortable and stable than earlier models.
Many people also like to row. The new models are built with a longitudinal internal thwart for optimum rowing – for young and old alike.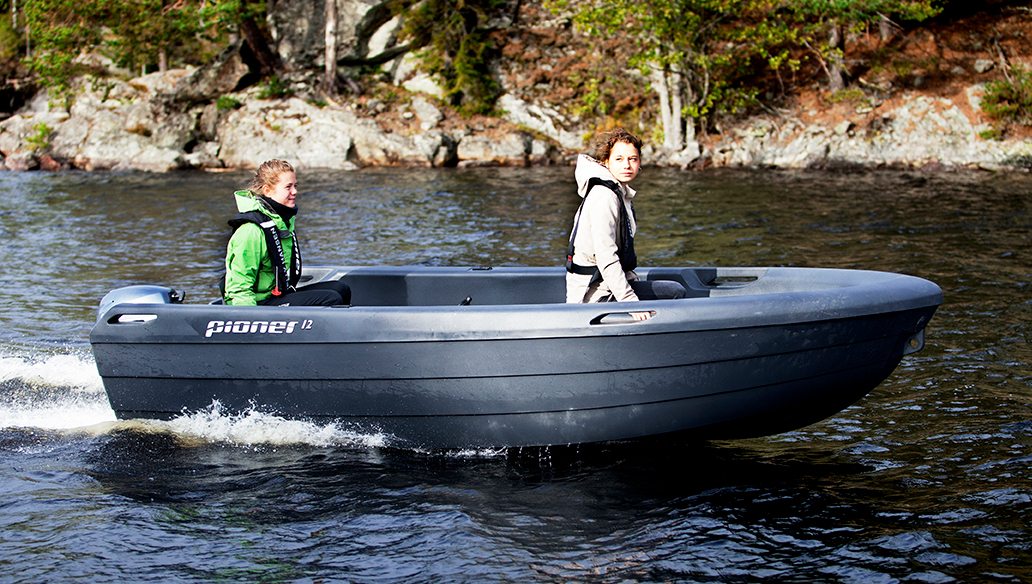 Photo: Raymond Aaserud
New solutions and usability
Pioner is a traditional boat manufacturer that also designs, develops and manufactures modern boats. It is important for us to be the leader of future-oriented solutions. We're confident that the new models will offer boat owners and users a more modern and user-friendly boating experience compared to our competitors and earlier Pioner models in this class.